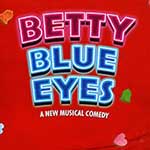 Principals
Gilbert Chilvers
Joyce Chilvers
Dr James Swaby
Henry Allardyce
Mother Dear
Francis Lockwood
Inspector Wormold
Betty (Voice)
Get your license from MTI shows
Betty Blue Eyes Costume Hire
Click on image for gallery and see extra photos in right hand side gallery.
You can be sure when hiring from Thespis Theatrical Costumiers that you will look truly amazing in any of the Betty Blue Eyes costumes from our studio reflecting the 1940s period as accurately as possible .
Betty Blue Eyes is a 2011 stage musical comedy based on the 1984 film A Private Function, and features music by George Stiles, with lyrics by Anthony Drewe. The book was written for the stage by Ron Cowen and Daniel Lipman, adapted from Alan Bennett's original screenplay. A feel good comedy.
Synopsis
In a small Northern English town in 1947 the citizens endure continuing food rationing. Some local businessmen want to hold a party to celebrate the royal wedding of Princess Elizabeth to Prince Philip and illegally decide to raise a pig for that occasion. However, the pig gets stolen by Gilbert Chilvers, who was encouraged to do so by his wife Joyce. Meanwhile a food inspector is determined to stop activities circumventing the food rationing.
Betty Blue Eyes Costume Hire
About us and what to expect from Thespis
Other full shows that we costume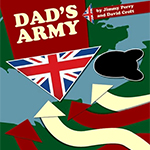 Costume Hire Specialist