Blackadder Goes Forth


You can be sure when hiring from Thespis Theatrical Costumiers that you will look truly amazing in any of The Blackadder & Blackadder Goes Forth costumes. Our attention to detail, quality, cleanliness and high standard of replication is second to none. You can hire as part of a package the replica Lee Enfield 303 SMLE, pistols , boots, Sam Browns, medals and many other accessories for Blackadder Goes Forth. Contact us for a costume plot and a quote.


Click on image for gallery and see extra photos in right hand side gallery.
Synopsis

Blackadder Goes Forth is set in 1917 on the Western Front in the trenches of World War I. Captain Edmund Blackadder is a professional soldier in the British Army who, until the outbreak of the Great War, has enjoyed a relatively danger-free existence fighting natives who were usually "two feet tall and armed with dried grass".Finding himself trapped in the trenches with another "big push" planned, his concern is to avoid being sent over the top to certain death.

This chronicles Blackadder's attempts to escape the trenches through various most cunning schemes, most of which fail due to bad fortune, misunderstandings and the general incompetence of his comrades. The aforementioned comrades are his second-in-command, idealistic upper-class Edwardian twit Lieutenant George St Barleigh and their profoundly stupid but dogged lovable batman Private S. Baldrick.
Depending on show version being performed the following are available as full shows and combination of.
"Corporal Punishment"

In order to avoid being ordered to go over the top, Blackadder fakes bad telephone communications and then shoots a carrier pigeon – which is revealed to be a prized pet of General Melchett. With George as his attorney in a farcical court-martial Blackadder works to avoid execution by firing squad.
"Major Star"

With everyone talking about comedian Charlie Chaplin, Blackadder is placed in charge of an entertainment show and will be sent back to London. Unfortunately, Melchett has fallen in love with Blackadder's leading "lady", the fair Georgina (George dressed as a woman). After a date with the General, the General asks George to marry him, and George, fearing punishment for disobeying a superior officer, accepts.
"Private Plane"

After a visit from Lord Flashheart, Blackadder, Baldrick and George intend on joining the "Twenty Minuters" at the Royal Flying Corps to go to Paris. After Blackadder and Baldrick crash their plane behind enemy lines, they are captured by the Germans.
"General Hospital"
George ends up in a field hospital after a bomb strikes Blackadder's trench. Melchett and Darling task Blackadder with finding a German spy who is in the hospital and leaking battle plans. Instead, Blackadder embarks on a relationship with Nurse Mary Fletcher-Brown.
"Goodbyeee"
Blackadder and his friends are finally going into battle. Blackadder attempts to escape by feigning madness, placing his underpants on his head and sticking two pencils up his nose. When all attempts to avoid combat fail, the group go over the top.
"Captain Cook"

Field Marshal Haig's new plan is to commission a man who can do a splendid painting for the front cover of the next issue of the famous war magazine, King And Country, which Blackadder hates. When Blackadder is made the new Official War Artist, he is allowed to leave the trenches, for No Man's Land.
Blackadder Goes Forth Costume Hire
About us and what to expect from Thespis
All of our costumes are bar-coded and come with data sheets for easy identification, they also come supplied on hangers in named garment bags saving you hours of unnecessary sorting.
We supply all items as complete costumes and marked up for the correct actors and scenes, we also adjust the garments to the correct size for each actor where applicable leaving you to concentrate on the performance.. We may hire individual costumes but we do have a minimum hire charge of £250 + Vat.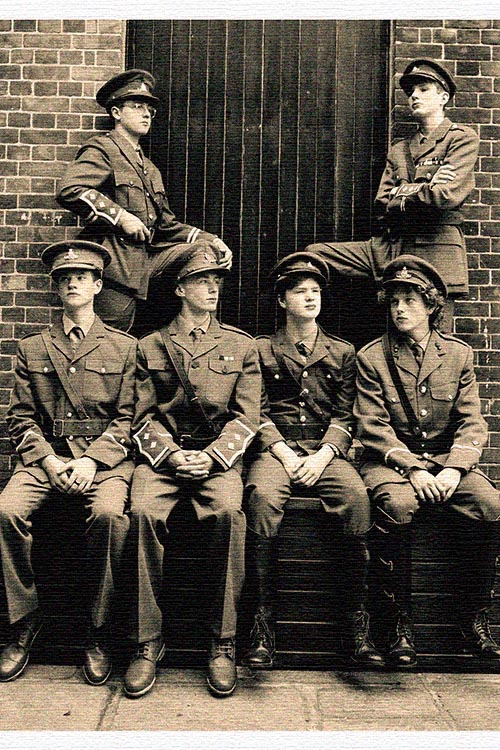 Other complete shows you may like.