NEW SHOWS COMING FOR 2020 SEASON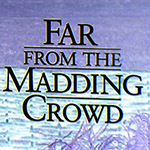 February 2020
Other Shows & Plays
There are too many shows to fully list if your show or play is not on the main show page just get in contact with us.
"What to expect from us"
Our costume collections are available accessorised with many extras such as matching jewellery, footwear, weapons, hats and gloves often included in the price saving £££.
We have tens of thousands of products and can tailor a solution for most plays, photographic shoots, Shakespeare production, publicity campaign, corporate event, TV and film. Our costumes are professional products and unsuitable for fancy dress.
Thespis supplies the complete package, taking the headache out of costuming.
Our show collections are available as complete sets.
All of our costumes are bar-coded and come with data sheets for easy identification, they also come supplied on hangers in named garment bags saving you hours of unnecessary sorting.
We supply all items as complete costumes and marked up for the correct actors and scenes, we also adjust the garments to the correct size for each actor where applicable leaving you to concentrate on the performance. We do hire individual costumes,
We do have a minimum hire charge of £50.
"Complete shows. Completely simple."