Dads Army Costume Hire
Who do you think you are kidding if Britain's finest hour can't be turned into some of the finest hours in British comedy.
Choir practice, unarmed combat, and Corporal Jones standing guard upon a cliff top; its all part of the Home Office's latest dispatch, or at least that's what the original show's creators Perry & Croft have guaranteed awaits us in this side-tickling revue show.
As we join the familiar misfits of 'mum's army' in their preparations for every eventuality of war, they remind us in that typically British way that even when you're stood there in the pouring rain wondering when you will ever see bananas again, life could always be worse, so don't complain!
Thespis have put together such magical costumes, with marksman-like precision paid to every aspect of the period, guaranteeing they would pass Captain Mainwaring's muster with flying colours. (Perhaps even procure a smile!)
All this is in a bid to bring the whole of Walmington-on-Sea to life once again, and leave your audience captivated by the charm and spark of these eternally plucky heroes, who shall never be forgotten from our hearts.
© Callum Blake 2023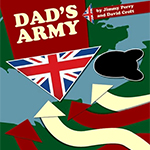 Photos Coming Soon, Page under construction.
Included with the complete hire of this show we will supply 3x replica Lee Enfield 303 SMLE rifles and 1 x Webley revolver. More available to hire.
"Dads Army Costume Hire"
You can be sure when hiring from Thespis Theatrical Costumiers that you will look truly amazing in any of the Dads Army costumes from our collection, where our attention to detail, quality, cleanliness is second to none.
Fact File:
DAD'S ARMY WAS NOT ORIGINALLY CALLED DAD'S ARMY
Perry and Croft's comedy might well have hit the airwaves under its original name, The Fighting Tigers, had it not been for the intervention of Michael Mills, head of comedy at the BBC. He didn't like the name and thought up 'Dad's Army' himself. Mills also changed a few of the character's names and the location from Brightsea-on-Sea to Walmington-on-Sea.

Real Home Guard
Of the television Home Guard platoon only John Laurie (Frazer) and Arnold Ridley (Godfrey) had actually served in the real Home Guard during the Second World War. Ridley had joined the Home Guard's forerunner, the Local Defence Volunteers in 1940, narrowly escaping injury or death when his cottage was hit by a bomb in 1944.
Laurie was also a veteran of the First World War, as a member of the Honourable Artillery Company.
The real life Walmington-on-sea
The outside scenes of the fictional Walmington were actually filmed in Thetford, Norfolk.

You'll know if you're there: Since 2007, a statue of Captain Mainwaring has sat on a bench by the Little Ouse river.
About us and what to expect from Thespis
All of our costumes are bar-coded and come with data sheets for easy identification, they also come supplied on hangers in named garment bags saving you hours of unnecessary sorting.
We supply all items as complete costumes and marked up for the correct actors and scenes, we also adjust the garments to the correct size for each actor where applicable leaving you to concentrate on the performance.. We may hire individual costumes but we do have a minimum hire charge of £250 + VAT.
Other full shows that we costume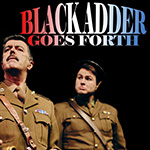 Original text © Callum Blake 2023